Supercharged Data & Analytics apprenticeships
Increasing demand for data & analytics education has inspired NowSkills to re-imagine our data & analytics apprenticeship programmes as Advance by Analytics: a range of programmes, designed by NowSkills, to be best in class and to support our employer partners to maximise their apprenticeship strategy.
The demand for data & analytics
Leaders have recognised the need to harness Data Analytics to support sound decision making as data analytics strategy integrates across all industries and features in an increasing number of governance and change management agendas.
Organisations often have access to more data than they realise. When visionary leadership and clear strategic objectives are combined with the right tools, qualifications, support, and motivated analysts, organisations have access to more data than they realise, and that data can lead to decisions that enable competitive advantages.
The demand for data & analytics education
With demand outstripping supply for available and qualified Data & Analytics recruits, our Advance by Analytics programmes offer a comprehensive solution. They serve to upskill existing employees or to train new hires building and nurturing the next generation of Data & Analytics professionals.
NowSkills' Advance by Analytics apprenticeship is designed by our own data & analytics specialists in collaboration with employers and industry professionals, to bring you a market-leading solution that delivers much more.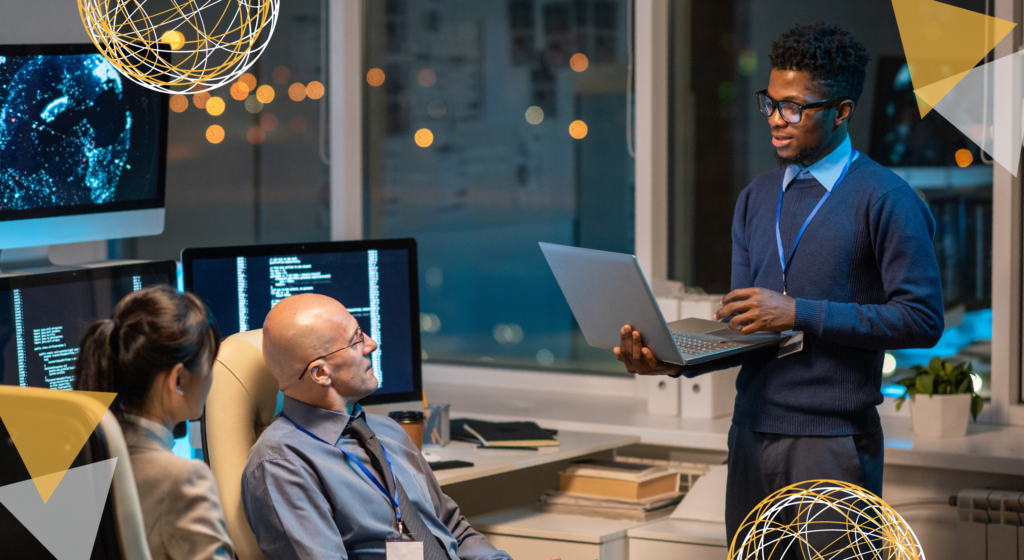 What's Advance by Analytics?
We've re-imagined our data & analyst apprenticeship programmes, thinking bigger, and using the apprenticeship opportunity to deliver change. We have added new features, new team members, new tools, optional qualifications, and real-world insight that allows apprentices to drive your data & analytics vision and be at the heart of your organisation's journey towards superior performance.
The programmes are based on existing, fundable apprenticeship standards but have been enhanced, and can now be tailored to include 3rd party vendor qualifications, workshops, private events with insight and updates from our analytics specialists.
Advance by Analytics will develop your apprentices, and equip them with the skills, knowledge and behaviours that will give them the confidence to make meaningful decisions and influence superior performance.
Our Advance by Analytics programmes:
Nationwide demand, nationwide delivery
In response to employer demand, our Advance by Analytics programmes are available nationwide, delivered with a blend of live virtual classroom, virtual 1:1 coaching, remote exams, and a range of on-demand resources. We've assessed and revised the delivery of our learning experience to make them both informative, engaging, and interactive.
Official, funded data & analytics apprenticeships
NowSkills is an Ofsted Good rated apprenticeship provider, and all our programmes are funded by the apprenticeship levy and the Digital Apprenticeship Service. For a no-obligation discussion about how Advance by Analytics can help drive your data & analytics ambitions, please contact us.