IT Apprenticeships Opportunities for College Students/Leavers
Calling all college students looking for an alternative path! Are you getting bored of the never-ending assignments or is the idea of attending university making your stomach turn? Do you feel like you're not learning much in college? Not enough practical lessons to fulfil your learning desires?
College vs Apprenticeships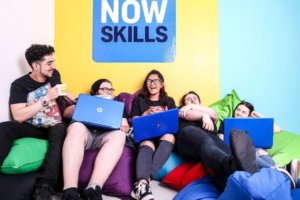 We get it, everyone is always first familiar with the usual process of school, college and then university, as a result, people are shadowed away from the full benefits of Apprenticeships. The Apprenticeship alternative is something that a lot of people are still wary about but, did you know that you could achieve the same qualifications that college gives you – on an Apprenticeship? Wait, there's more! On an IT Apprenticeships, you will receive additional qualifications, gain more valuable work experience, earn money and have a head start in moving up the ladder in the IT industry! You can get all of this than just going to college and gaining a few qualifications. This is why apprenticeships are a great alternative!
Example of IT Apprenticeships Programme
For example, you enjoy the more technical side of IT thus you take the Infrastructure Technician Apprenticeship programme.
Qualifications you'll achieve: 
Infrastructure Technician Level 3 Diploma
MTA Networking Fundamentals
MTA Mobility and Devices Fundamentals
CIW Internet Business Associate
MTA Software Development Fundamentals
CompTIA Cloud Essentials Certification
CompTIA A+ Certification
MTA Cloud Fundamentals* (optional change: MTA Server Administration Fundamentals)
Check out more vendor qualifications you could achieve.
What you could earn after completion:
You could earn up to £18,914 with a year's of experience from your Apprenticeship.
From college students to IT Apprentices!
Overall, if this sounds good to you, don't hesitate to register for an IT Apprenticeship now! Don't wait another day to just miss out, start your career in IT now!
Take the IT Apprenticeships Quiz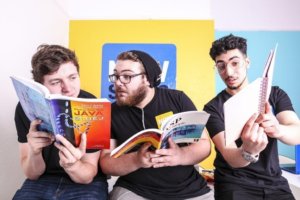 Not too sure which area of IT would be the best fit for you? Then take our IT Career Quiz to unleash your inner geek!