WHAT HAPPENS AFTER YOUR APPRENTICESHIP?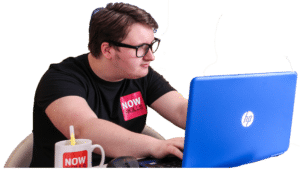 Jump 15 months into the future and you've completed your IT Apprenticeship. Well done! You now have 15 months of employment experience working in a digital role, you've been paid, you have your apprenticeship and (if relevant) vendor qualifications. You're now a real IT professional!
What happens now is up to your ambition. It not the end of your journey, it can be just the end of the beginning!
Around 90% of all our apprentices continue to work for their employes after they complete their apprenticeships. So, there's a good chance you'll still have a job, if this isn't the case for you then the good news is as a qualified apprentice you're highly employable because digital skills are in demand.
At the end of this page, we have included some career pathways you might consider or you might be able to move to a Level 4 or higher qualification that suits your job role.
Your NowSkills tutor will talk to you about your future plans and give you as much advice and guidance as we can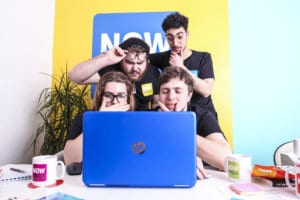 When you're applying for roles we can provide copies of your certificates, write references and confirm course attendance or job history; things you might need to prove you've been an apprentice.
For an idea of what you could earn why not visit our apprentice future salary page?
Infrastructure Technician (Level 3) & Network Engineer (Level 4) potential future roles:
Software Development Technician (Level 3) & Software Developer (Level 4) potential future roles:
Digital Marketer (Level 3) potential future roles: