"In the business world, everyone is paid in two coins: cash and experience. Take the experience first; the cash will come later." Harold Geneen
There's no better quote to keep you motivated as an apprentice. Apprentice wages aren't the highest when you begin, but remember you're gaining experience and your employer is taking a chance on you and they've agreed to pay you while you spend 20% of your time studying with Off the Job Training. Who else is going to pay you to study?
Sometimes, in the short term, you can earn more working in fast food or in a retail outlet, but that's not what a digital apprenticeship is about. You're learning technical knowledge and gaining skills, attitudes and behaviours to embark on a meaningful and rewarding career.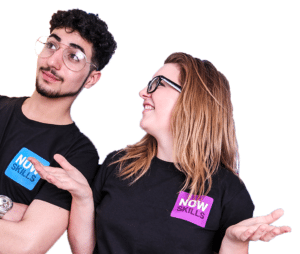 You're also building your CV, your business contacts and your qualifications. You're learning how to interact in corporate business environments. You may be invited to assist with projects ahead of your years if you impress enough. You'll be learning commercial professional attitudes and how to talk to decision-makers and because you're working in the digital sector every day, opportunities are more likely to come your way.
IT & Digital is one of the highest paying sectors in the United Kingdom
(source: yahoo business and finance)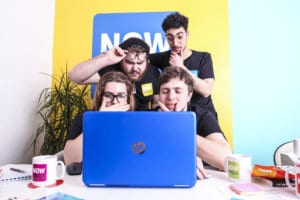 After your apprenticeship has finished you might look for another qualification. Maybe another apprenticeship or maybe your employer has some sector-specific qualifications for your gain. Whatever route your career takes, the longer you're working in IT the more opportunities will come your way.
The apprenticeship route you complete with NowSkills or the path your career takes will determine what your future salary could be, but let's assume you've completed one of our seven apprenticeship standards, what could you be earning?
Remember you can check the latest salaries for yourself on job boards such as TotalJobs or Indeed.
Infrastructure Technician (Level 3) & Network Engineer (Level 4) potential future roles:
Network Manager: £30,000 – £35,000 per annum
Infrastructure Assistant Manager: £29,000 per annum
Help-desk Team Leader: £21,500 per annum
Software Development Technician (Level 3) & Software Developer (Level 4) potential future roles:
Software Developer: £30,651 per annum
Software Development Manager: £52,099 per annum
Web Developer: £24,857 per annum
Digital Marketer (Level 3) potential future roles:
Digital Marketing Manager: £28,000 – £35,000 per annum
Digital Marketing Executive: £23,000 – £27,000 per annum
Social Media Manager: £27,000 – £35,000 per annum
IS Business Analyst (Level 4) potential future roles
Business Analyst Insurance: £70,000
Business Analyst CRM: £38,000
Business Analyst Financial: £65,000
Data Analyst (Level 4) potential future roles
Data Analyst CRM Solutions: £34,000
Data Analyst Insurance: £45,000
Commercial Data Analyst: £50,000