Apprenticeship Levy
The Apprenticeship Levy started on the 6th April 2017. Since then, employers in any sector with an annual payroll of over £3 million have to pay a Levy charged at a rate of 0.5% of annual payroll.
Your Levy funds are available to spend in England. The funds will be adjusted to reflect your proportion of English based employees. Additionally, the government will apply a 10% top-up to your available funds to invest in Apprenticeship training in England.
Download our free Apprenticeship Funding, Rules, Prices, Grants and Apprenticeship Levy information for employers guide.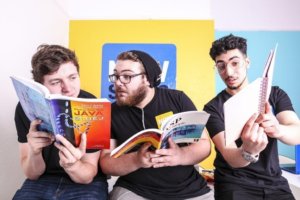 GET IN TOUCH WITH THE IT APPRENTICESHIP EXPERTS
If you are interested in finding out more about the Levy, then please fill in the contact form to request a callback from our team about the Apprenticeship Levy.
We'll call you back at a time that suits you. Alternatively, one of our representatives will be in touch within 48 hours for a no-obligation discussion.
We can guide you through the process, If your enquiry is urgent please call us on 
We look forward to speaking with you soon.