Delivering apprenticeships that make a positive impact
Delivering apprenticeships that make a positive impact
Carole Timperley - Chair of Governors
Carole brings a wealth of expertise in th
e Education and Skills arena to support us to achieve our goals and ambitions.
With a background working for the major funding authorities, Carole has substantial experience of working at the senior level managing Apprenticeships and Employer Engagement provision in both Colleges of FE and large private Training Providers.
An aspirational leader with a self-motivated and enthusiastic approach, Carole believes passionately in supporting learners to achieve their career aspirations.
Carole lives in Cheshire, enjoys travelling and spending time with her family especially her three young grandsons who are always full of too much energy.
Andy is a highly experienced education specialist, having worked in the sector for over 30 years including senior leadership roles with Training and Enterprise Councils, LSC and the Skills Funding Agency. He currently holds board and advisory panel positions with leading FE and HE organisations.
Andy's specialist areas are skills research & policy, public procurement, regional development funding, and quality standards, having been involved in multiple Ofsted inspections.
Andy remains steadfast in his belief that the key to success is taking a supportive and organised approach. This approach, coupled with Andy's vast experience, provides the NowSkills Leadership Team with valuable insight that enables the implementation of positive, considered, strategic decisions.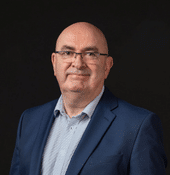 Rod is an accomplished and experienced Finance Director with over 20 years of experience at board level in senior finance roles, notably in the FE sectors, but also in a wide range of commercial sectors.
Rod's financial pedigree equips him with the insight and experience to offer essential challenge and support to the NowSkills Leadership Team and add value to the board's range of relevant skills.
After graduating from Bangor University with a degree in Economics, Rod trained as a Chartered Accountant with Deloittes and furthered his professional development with a role at KPMG. Throughout his career, he worked in a number of senior financial roles across the North West.
His multifaceted skills set engages people at all levels and he possesses an extraordinary ability to analyse problems and outline courses of action.