Careers Advice Quiz
Careers Advice Quiz – for aspiring young learners across the North West
We understand that choosing a career path can be very difficult. Either you know what you want to pursue, or you are unsure where your skills and knowledge will fit into. Although we can't decide for you, at NowSkills, we will do our very best to help you find your ideal role in IT.
We work closely with our IT Apprentice applicants, dedicating time and effort in guiding you. We will help you identify which IT career path would be suitable for you. Furthermore, NowSkills has a dedicated Resourcing Team whom will take you through the Apprenticeship process.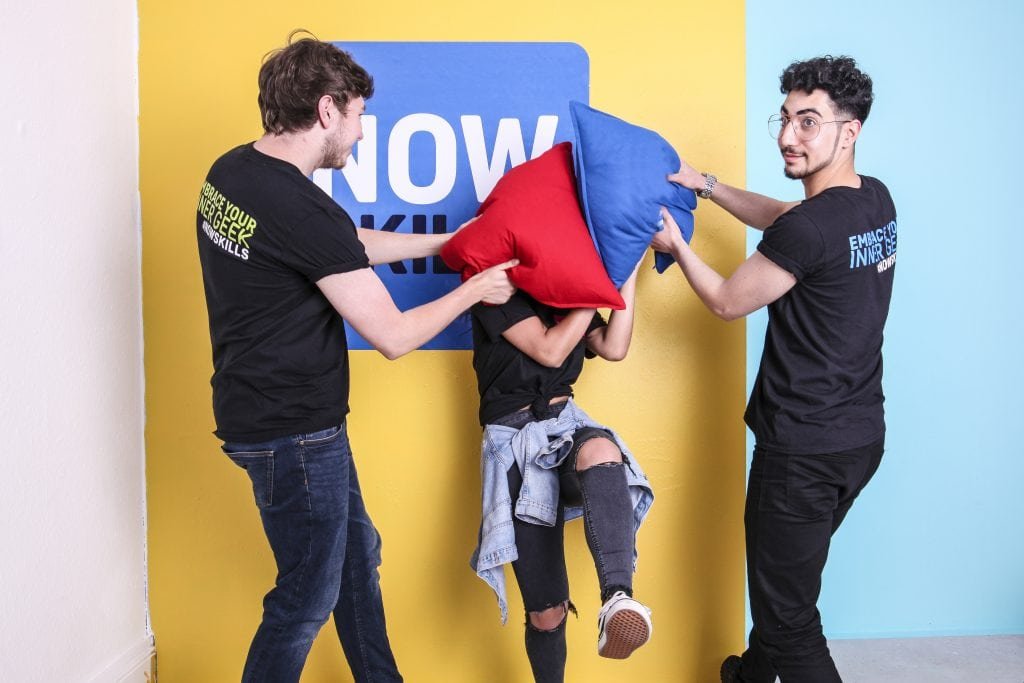 Career Advice Quiz – Careers Guidance
NowSkills has designed a careers advice quiz, specially tailored to help young students identify their ideal IT career. The careers advice quiz will also help you to gather up and summerise what your talents are, which can be very useful for job searching. You never know how talented you actually are!
Take the Careers Advice Quiz, gather the best careers guidance from the North West's leading IT Apprenticeship training provider.
Did you know…
70% of businesses employ grads but 48% feel that they are not work-ready (43% felt grads lacked both technical and soft skills or knowledge to be considered work ready). Apprenticeships offer a chance to address this.
Case Studies – IT Apprentice Successes
Check out our successful IT Apprentices, see what they have to say about their experience working with NowSkills. See how they started and how far they've come in achieving their IT career goals. Who knows, you could be in a similar position to our IT Rockstars, you can secure your future and become an IT legend!
View our successful IT Apprentices 
NowSkills IT Apprenticeship Reviews
Don't take our word for it, see what young learners have to say about NowSkills.
SHARE