Digital Marketing Apprenticeship
Your leading Digital Marketing training provider
Digital Technology has changed businesses forever, and it's imperative that you stay in the loop. NowSkills trains the next generation of IT professionals that are waiting to help you grow your Digital team. Get ahead of the rest in 2019 with your own Digital Marketing Apprentice.
Why NowSkills is your preferred partner for Digital Marketing

Delivering quality Digital Apprenticeships since 2015

94% success rate with our Digital Apprentices (July 17 – Aug 18)

17 days average to fill new Digital Apprentice vacancies

We receive over 300 digital Apprentice applications each month

Supportive and Experienced Digital Apprenticeship tutors

Off the job training includes classroom and online learning

We have a direct ESFA Government contract to deliver our own funded and Levy Apprenticeships

We don't resell anyone else's Digital Apprenticeships
call us today on:
0161 714 1410 or 0151 539 9090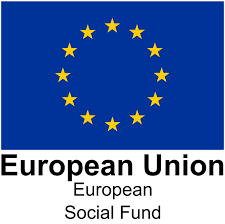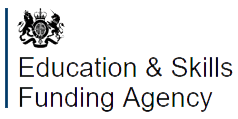 Contact us about bringing the Digital Marketing Apprenticeship to your business…
How the Digital Marketing Apprenticeship is funded…
| | | | | |
| --- | --- | --- | --- | --- |
| Employer size or payroll | Apprentice age at enrolment | Employer Contribution costs | ESFA Funded Training costs | £1000 Additional Payment from ESFA |
| Levy employer | 16, 17 or 18 | 100% | 0% | Yes |
| Levy employer | 19+ | 100% | 0% | No |
| <50 employees and <£3m payroll | 16, 17 or 18 | 0% | 100% | Yes |
| <50 employees and <£3m payroll | 19+ | 10% | 90% | No |
| >50 employees and non levy payers | 16, 17 or 18 | 10% | 90% | Yes |
| >50 employees and non levy payers | 19+ | 10% | 90% | No |
*Unsure about the Digital Marketing Apprenticeship funding and understanding whether you're a Levy paying company or not? Get in contact with us or read more here.
Who can enrol on the Digital Marketing Apprenticeship?

Essentially, anyone can enrol on the Digital Marketing Apprenticeship as long as they have a C or above, or equivalent, in their English and Maths GCSE. If you're an employer looking to enrol an existing member of your team onto the Digital Marketing Apprenticeship then send us a callback request here and we'll be in contact as soon as possible.
What a Digital Marketing Apprentice will do for your business
Having a Digital Marketing Apprentice as part of your Digital team will benefit your business in many ways. Here are just a few of the ways in which a Digital Marketing Apprentice can help grow your business upon completion of their apprenticeship: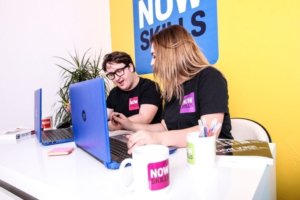 Written communication: applies a good level of written communication skills for a range of audiences and digital platforms and with regard to the sensitivity of communication
Research: analyses and contributes information on the digital environment to inform short and long-term digital communications strategies and campaigns
Technologies: recommends and applies effective, secure and appropriate solutions using a wide variety of digital technologies and tools over a range of platforms and user interfaces to achieve marketing objectives
Data: reviews, monitors and analyses online activity and provides recommendations and insights to others
Customer service: response efficiently to enquiries using online and social media platforms
Problem-solving: applies structured techniques to problem-solving, and analyses problems and resolves issues across a variety of digital platforms
Analysis: understands and creates basic analytical dashboards using appropriate digital tools
Implementation: builds and implements digital campaigns across a variety of digital media platforms
Applies at least two of the following specialist areas: search marketing, search engine optimisation, email marketing, web analytics and metrics, mobile apps and Pay-Per-Click
Uses digital tools effectively
Digital analytics: measures and evaluates the success of digital marketing activities
Interprets and follows:
− latest developments in digital media technologies and trends
− marketing briefs and plans
− company defined 'customer standards' or industry good practice for marketing
− company, team or client approaches to continuous integration
Can operate effectively in their own businesses, their customers' and the industry's environments
Typical Job Roles:
Digital Marketing Assistant, Digital Marketing Executive, Digital Marketing Co-ordinator, Campaign Executive, Social Media Executive, Content Co-ordinator, Email Marketing Assistant, SEO Executive, Analytics Executive, Digital Marketing Technologist.
Professional recognition- Overall, this Apprenticeship is recognised for entry onto the register of IT technicians confirming SFIA level 3 professional competence and also those completing the Apprenticeship are eligible to apply for registration.
If you want to grow your team with a Digital Marketing Apprentice then please get in touch today