Apprenticeship Levy Funding

The Apprenticeship Levy Funding information on this page is for employers who have an annual payroll of £3,00,000 or more. If your payroll is less than this figure then you should view our Non-Apprenticeship Levy Funding pages.
Funding for  Levy Apprenticeships can be quite complex if you still have questions after reading this page,  please contact us.
Every apprenticeship is slightly different: Different durations, different content and the delivery method from training providers are never quite the same. Each Apprenticeship Standards has a funding band, which is the maximum amount of funding available for an apprenticeship. Funding bands are subject to change.
About the Apprenticeship Levy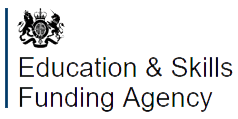 The Apprenticeship Levy started on the 6th of April 2017. Since then, employers in any sector with an annual payroll of over £3 million have to pay a Levy charged at a rate of 0.5% of annual payroll.
This is estimated at only 2% of businesses in England will pay the Levy. The levy is collected monthly and is paid to HM Revenue and Customs (HMRC) through the Pay as You Earn (PAYE) process. The funds paid into your levy account will be made available for you to use as funding for IT Apprenticeships only.
Employers will be able to access their funding for IT Apprenticeships through a new Digital Apprenticeship Service account in England. Separate arrangements will be in place in Scotland, Wales and Northern Ireland.
Your Levy funds will be adjusted to reflect your proportion of English based employees. Additionally, the government will apply a 10% top-up to your available funds to invest in Apprenticeship training.
After being deposited into your digital account, your levy funds will have an expiration date of 24 months from the day of entry.
Apprenticeship Funding Bands
Apprenticeship Standard
Level
Funding Band*
Duration
Infrastructure Technician
3
£15,000
12-15 months
Software Development Technician
3
£15,000
12-15 months
Digital Marketer
3
£11,000
12-15 months
Junior Content Producer
3
£11.000
12-15 months

---

Network Engineer
4
£17,000
15-18 months
Software Developer
4
£18,000
15-18 months
Cyber Intrusion Specialist
4
£18,000
15-18 months
Software Tester
4
£18,000
15-18 months
Data Analyst
4
£15,000
15-18 months
IS Business Analyst
4
£18,000
15-18 months
Cyber Security Technologist
4
£18,000
15-18 months
*Prices correct March 2020
How Much do Levy-paying employers pay?
Employee Size or Payroll
Apprentice Age (at start)
Apprenticeship Funded?
Training Costs (Paid by Employer)
Additional Payment to Employer
Wage (Paid by Employer)
+£3m payroll using only levy funds
16, 17 or 18

Paid from the levy until it has been used up then it will be co-funded

100% or 5%

£1,000

Yes
19+

100% or 5%

£0

Yes
How do we pay for the apprenticeship using Levy funds?

For instructions on how to add apprenticeship to the Digital Apprenticeship Service, please follow this link > Adding Learners to the Digital Apprenticeship Service
Apprentice's Wages
Apart from training costs, whether that is funded or not you will also need to pay your apprentice's wages. The it apprentice minimum wage detailed here. and an apprentice must be employed for a minimum of 30 hours per week. You can pay more than the minimum, most employers do. For more information, please click here
Tax Relief on Apprentice's Wages
If you employ an apprentice under the age of 25, you may no longer have to pay employer Class 1 National Insurance contributions on their earnings up to the new Apprentice Upper Secondary Threshold. For more information please visit here
What about employer grants?
The AGE grant or its equivalent in Merseyside or Greater Manchester has varying rules and availability. Furthermore, the AGE grant will end on 31st July 2017 and at this stage, there are no plans to replace it. Overall, for the latest information, please ask us. The grants have been replaced by the Additional Payments.
Do I qualify to receive an Additional Payment?
Under the new funding rules, if you recruit an apprentice aged under 19 when they start you will be eligible for an Additional Payment of £1,000. This applies to both non-levy and levy-paying employers.
How will it affect me or my organisation?
Additionally, the aim of the levy is to develop vocational skills and also increase the quality and quantity of Apprenticeships. Furthermore, the government's committed to the levy. They are assisting in making an additional 3 million Apprenticeship starts by 2020. Also, this is a benefit for the employers and also the young learners as well.
Looking for more information? Why not check out our Apprenticeship Levy FAQs page.
Any more questions? Please let us know
Additionally, this guide is a shortened version of the new funding rules. We believe it answers most of the question our customers have been asking us.
However, if you still have questions please let us know, we'd be delighted to hear from you.