The NowSkills Expert Series
The latest live webinars brought to you by NowSkills...
Upcoming Events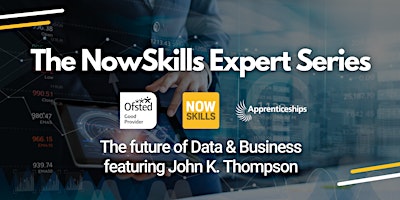 The first edition of the NowSkills Expert Series sees us welcome John K. Thompson to explore the future of Data & Business.
Reserve your place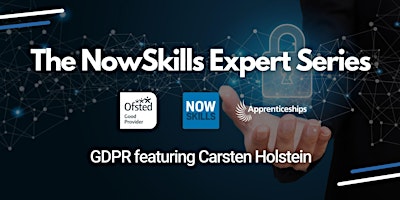 Carsten Holstein joins the Expert Series to explore GDPR challenges that businesses face and how best to overcome these.
Reserve your place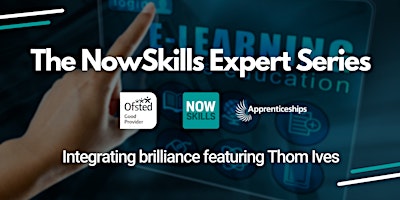 Join us as we welcome Thom Ives to the NowSkills Expert series, a passionate long-life Data Scientist, ready to share his data expertise…
Reserve your place
Expert Series FAQ's:
What is the Expert Series?
The Nowskills Expert Series is an all-new live virtual webinar series that explores a series of hot topics within the digital & business world.
What's the cost?
It's free. All of our webinars in the series are free to end and are hosted live virtual via Zoom. 
Who are the experts?
The experts we welcome, come with an affirmed professional pedigree, ready to provide powerful real-world insight that they have gained from first-hand experience.

When are the webinars?
Every last Thursday of the month launching from the month of May 2022, with the only exception coming in December.
How do I book my place?
Using the links above, you can quickly select which webinars you would like to attend and secure your place by clicking the 'reserve your place' button.