Information Communications Technician
Your future career, after completion
Your future career, after your Information Communications Technician Apprenticeship
Interested in embarking on an Information Communications Technician (ICT) apprenticeship? Find all the information you need below…
We are proud to work with the following employers: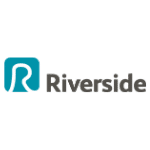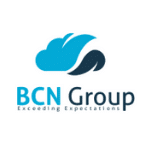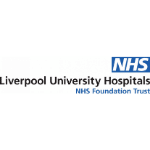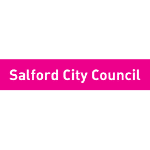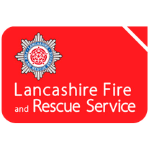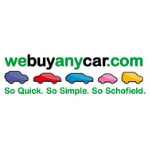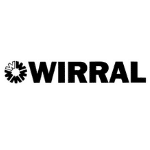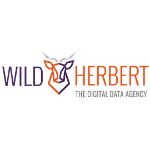 Who should apply for the ICT apprenticeship?
Becoming an Information Communications Technician (ICT) apprentice is ideal for anyone who enjoys testing infrastructure components and providing IT support. If you like problem-solving, troubleshooting and configuring computer systems, the Information Communications Technician apprenticeship could be for you. As an Information Communications Technician, you can choose one of two speciality routes, Network Technician or Support Technician. The pathway you chose to follow depends on your interests and career aspirations. The roles you might expect to be applying for after your 12-15 month Information Communications Technician apprenticeship are Cloud Technician, Help desk support, Network field operative and many others. 
What's the cost of an ICT apprenticeship & will I be paid?
Entry requirements to begin an ICT apprenticeship
Apprentices must have:
The right to work in the UK

Lived in the UK continuously for the past 3 years

Grades A*-C  (9-4 equivalent) in English and mathematics

A science or technology qualification is desirable but not essential

Or a relevant Level 2 Apprenticeship

A qualification or part-qualification in a related area at a lower or the same level would be advantageous, but not required
Having a passion for IT will help Information Communications Technician apprentices gain the most out of their apprenticeship programme.
OUR ACCREDITATION PARTNERS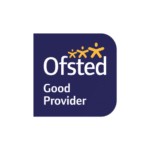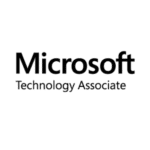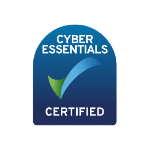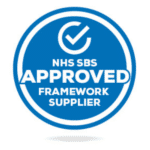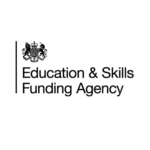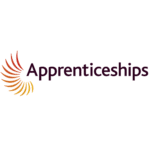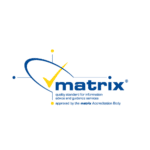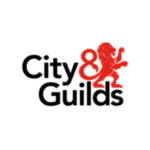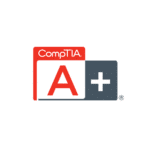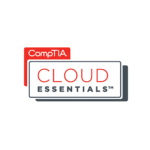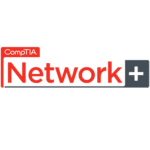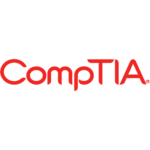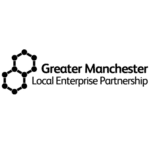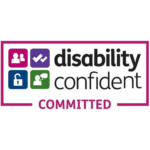 What technical knowledge will I learn throughout an ICT apprenticeship as a Support Technician?
Installing and configuring suitable software and hardware, such as mobile apps, printers, projectors, scanners, and cameras, as needed.

Prioritising IT issues in response to client service level agreements.

Assigning security access needs and permissions to stakeholders, escalating as needed for password resets, for example.

Assisting in the implementation of upgrades, new systems, or applications.
What technical knowledge will I learn throughout an ICT apprenticeship as a Network Technician?
Completing jobs using coaxial, copper, fibre, or remote cabling.

Organising and managing mobile devices on a network.

Delivering network tasks with a focus on security in order to mitigate and protect against security threats.

Installing required software as well as real or virtual hardware, such as network devices, switches, and routers, as needed.
What qualifications will I gain?
Level 3 Information Communications Technician Apprenticeship, awarded by the Institute for Apprenticeships and Technical Education
As part of the Information Communications Technology apprenticeship course, training will be given on Networking Fundamentals, Cloud and Server administration, as well as Business Principles and Mobile and OS. NowSkills can provide support for apprentices who would like to qualify for CompTiA A+, AWS Cloud practitioner and Azure fundamentals. The training given provides a good basis for apprentices that want to work towards CompTiA Network+ in the future. These optional qualifications are available in more detail on our website www.nowskills.co.uk.
At NowSkills, we've modified our training delivery to include technology-enabled remote learning, however, we're still retaining our commitment to face-to-face training.
What skills will I develop?
Interpreting and prioritising internal or external customer requirements in accordance with company policy 

Using relevant tools and procedures to conduct fault finding and correction

Using Continuing Professional Development to support required business output and technology improvements

Maintaining the protection of personal data of internal and external stakeholders across platforms and responsibilities.

Maintaining effective working relationships with colleagues, customers, and other relevant stakeholders by communicating with them at all levels, keeping them informed of progress and managing escalation as needed.

Completing documentation relevant to the task and escalate where appropriate
Your future earning potential as an Information Communications Technician:
What's included in the ICT apprenticeship?

Within the first month, all apprentices and employers will receive a thorough induction to the apprenticeship training program from a dedicated NowSkills tutor. This will involve:  
"Workplace Health, Safety & Wellbeing Assessment",

Completion of enrolment documentation

The signing of the "Commitment Statement" and an "Apprenticeship Agreement".

The completion of initial assessments/diagnostics for English and maths

Agreeing the Professional Development Plan (POP), which will detail: The sequencing and content of learning key milestones (for submitting portfolio evidence, exams etc.)

Details of how to access any online learning platforms arrangements for safeguarding

Inductions usually take a working day to complete dependent on the individual apprentice and employer
Included: In-centre Training
It is a statutory requirement that 20% of an apprentice's working hours are spent training. 10% of this will be covered by attending modules in centre. The other 10% will be independent learning, guided distance learning and tutor sessions in the workplace. Information Communications Technician Level 3 apprentices must attend 6x weeks of training in centre in their first 4-5 months (this varies between 1-2 weeks at a time, depending on when the modules are scheduled). 
Knowledge Session 1: Business Principles
Duration: 1 week (9 am-4 pm)
Safeguarding & Prevent Duty awareness

Health, Safety & Wellbeing in the workplace 

Team roles & motivation 

Communication skills 

Business etiquette 

Equality, Diversity & Inclusion 

British Values 

Mental health & personal resilience 

Developing your own professionalism 
Knowledge Session 2: Digital Business
Duration: 2 weeks (9 am-4 pm)
Job Roles in the IT sector

PC Hardware components  

Software including Operating Systems, utilities, and productivity software.

The Internet and how it works compared to Web technologies and how they work  

The concepts of Web 2.0. Crowdsourcing, collective intelligence 

Social networking platforms and how they can be a business tool 

Peer to peer networks and the Client/Server model and how they work 
Knowledge Session 3: Cloud Technologies
Duration: 1 week (9 am-4 pm)
Cloud terminology and terms plus the usage and benefits of the different Cloud models  

The concepts of load balancing, failover and redundancy 

Connectivity in the Cloud and the Cloud access portal 

Importance of Virtualisation Technology in the Cloud
Knowledge Session 4: Network Technologies
Duration: 1 week (9 am-4 pm)
The basic network structures such as the LAN, the WAN and the MAN 

The network protocols IP v4 and IP V6

The characteristics of different network cables including co-axial, twisted pair and fibre 

The physical network topologies 

The function of networking devices   

 
Knowledge Session 5: Server Technologies
Duration: 1 week (9 am-4 pm)
Windows Server Editions and the minimum system requirements 

Server roles including Domain Controllers and using Server Manager to deploy them 

 

Install and configure Printers in the Domain and understand the printing process 

Server Maintenance and Automatic deployment of updates using WSUS   
Included: Ongoing Professional Development
Apprentices will be guided by a NowSkills tutor and their workplace mentor, throughout the duration of the Information Communications Technician apprenticeship. For a level 3 apprentice this must equate to 1/2 a working day for every week they aren't attending training in centre, and will likely consist of:
Mentoring sessions with the nominated employer mentor

Training in the workplace, relevant to the standard

Producing/collating evidence for the apprentice's summerative portfolio

Work shadowing
Industry visits

Attendance at competitions

Online learning

Studying or researching
These take place monthly, either at the workplace or live online with the tutor. The will involve:
Coaching sessions, in areas of training need agreed with the tutor




Professional Development Reviews (PDRs), which employers must partake in. These allow for a meaningful discussion between all 3x parties about the apprentice's achievements, areas for improvement and progress made to date




Updating of the Professional Development Plan (POP)




Provision of ongoing careers education, information, advice & guidance




(CEIAG)




Feedback on an apprentice's work




English, maths, and wider digital skills development




Support in understanding and applying: safeguarding; fundamental British values; health, safety, & wellbeing; and equality, diversity, and inclusion
In addition to tutor 1:1s, all apprentices and employers must also partake in a monthly Professional Development Review (PDR): 
A meaningful discussion about the apprentice's achievements 

Identifying areas for improvements, and agreeing a consequent target plan 

Looking at progress made to date 
Included: Gateway to End-Point Assessment
The EPA is exactly that-an assessment at the end-point of the apprenticeship. City & Guilds is the end-point assessment organisation responsible for the EPA of our information Communications Technician Level 3 apprenticeship standards.
A City & Guilds assessor will judge whether the apprentices has met all of the required competencies, knowledge and behaviours. It is made of 2 components shown in the diagram on the right.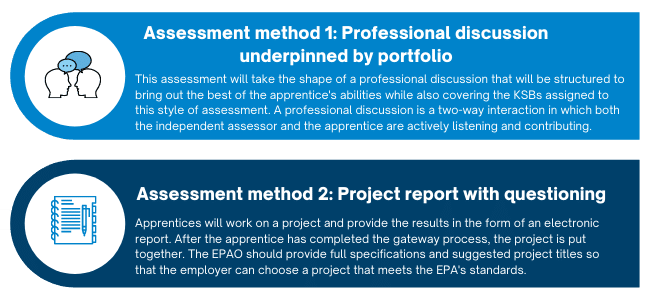 Successful completion of ICT apprenticeship!
Congratulations! You will have completed your ICT Apprenticeship! You will have learned the skills, knowledge, attitudes, and behaviours to embark on a rewarding IT & digital career.
What happens after I successfully complete the ICT apprenticeship?
Upon successful completion of the Information Communications Technician (ICT) Level 3 Apprenticeship, further progression opportunities are available:
Promotion in the workplace, or a movement into a managerial role

Study at a higher level of apprenticeship (dependent on occupation)

Enrolling in a degree (full or part-time) or even a degree apprenticeship

Continuing in the role, but undertaking additional, related qualifications to further development
NowSkills tutors and support staff are trained to advise you on the wide range of career options available after your apprenticeship. For many apprentices this may be continuing employment in a permanent with their apprenticeship employer; for others, it may be new education or career opportunities.