Junior Content Producer Apprenticeship
Your leading Junior Content Producer training provider 
Digital Technology has changed businesses forever, and it's imperative that you stay in the loop. NowSkills trains the next generation of IT professionals that are waiting to help you grow your Digital team. Get ahead of the rest in 2019 with your own Junior Content Producer Apprentice.  
Why NowSkills is your preferred partner for Junior Content Producer

Delivering quality Digital Apprenticeships since 2015

94% success rate with our Digital Apprentices (July 17 – Aug 18)

17 days average to fill new Digital Apprentice vacancies

We receive over 300 digital Apprentice applications each month

Supportive and Experienced Digital Apprenticeship tutors

Off the job training includes classroom and online learning

We have a direct ESFA Government contract to deliver our own funded and Levy Apprenticeships

We don't resell anyone else's Digital Apprenticeships
call us today on: 
0161 714 1410 or 0151 539 9090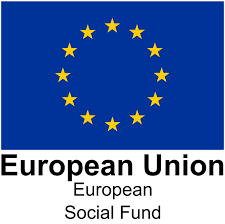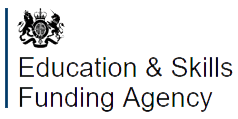 Contact us about bringing the Junior Content Producer Apprenticeship to your business…
How is the Junior Content Producer Apprenticeship funded?
| | | | | |
| --- | --- | --- | --- | --- |
| Employer size or payroll | Apprentice age at enrolment  | Employer Contribution costs  | ESFA Funded Training costs  | £1000 Additional Payment from ESFA  |
| Levy employer | 16, 17 or 18 | 100% | 0% | Yes |
| Levy employer | 19+ | 100% | 0% | No |
| <50 employees and <£3m payroll | 16, 17 or 18 | 0% | 100% | Yes |
| <50 employees and <£3m payroll | 19+ | 10% | 90% | No |
| >50 employees and non levy payers | 16, 17 or 18 | 10% | 90% | Yes |
| >50 employees and non levy payers | 19+ | 10% | 90% | No |
*Unsure about the Junior Content Producer Apprenticeship funding and understanding whether you're a Levy paying company or not? Get in contact with us or read more here.
Who can enrol on the Junior Content Producer Apprenticeship?

Essentially, anyone can enrol on the Junior Content Producer Apprenticeship as long as they have a C or above, or equivalent, in their English and Maths GCSE. If you're an employer looking to enrol an existing member of your team onto the Junior Content Producer Apprenticeship then send us a callback request here and we'll be in contact as soon as possible.
What a Junior Content Producer Apprentice will do for your business
Having a Junior Content Producer Apprentice as part of your Digital team will benefit your business in many ways. Here are just a few of the ways in which a Junior Content Producer Apprentice can help grow your business upon completion of their apprenticeship: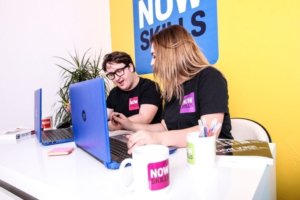 -Interpret the objectives of the client's/customer's brief
-Research ideas and concepts to meet the brief
-Analyse the differences between media campaigns aimed at retention, acquisition and conversion of customers for clients
-Identify & recommend the appropriate platform/s or channel/s to use for the media campaign
-Present ideas, pitches and proposals for creative content to be further developed
-Ensure that the content being developed is organised, structured and labelled effectively and in a logical manner that allows for efficient search and retrieval
-Storyboard and outline script their ideas for content to be developed
-Operate effectively within the production workflow
-Obtain media assets for use within content creation
-Ensure content is accessible to all end users and language best practice is applied
-Develop and maintain effective working relationships with clients, colleagues and suppliers
-Understand the user experience to ensure content is focused on maximising engagement
-Write and edit copy for use in print and online
-Capture images and audio using basic video, still cameras and audio equipment
-Use industry standard packages to edit and post produce content
-Prepare media assets for use
-Manage media assets correctly, within agreed taxonomies and file types
-Optimise webpage content to ensure high rankings in search engine results
-Use industry standard tools and content management systems to manage content
Typical Rob Roles:
They can work in advertising, marketing or digital agencies, or in interactive roles for broadcasters. Junior Content Producers may progress into Content Creation/Development roles at more senior levels across the industry, including with digital agencies, broadcasters and publishers.
Professional recognition- Overall, this Apprenticeship is recognised for entry onto the register of IT technicians confirming SFIA level 3 professional competence and also those completing the Apprenticeship are eligible to apply for registration.
If you want to grow your team with a Digital Marketing Apprentice then please get in touch today