Network Engineer Apprenticeship
Your leading Network Engineer training provider 
Digital Technology has changed businesses forever, and it's imperative that you stay in the loop. NowSkills trains the next generation of IT professionals that are waiting to help you grow your Digital team. Get ahead of the rest in 2019 with your own Network Engineer Apprentice.  
Why NowSkills is your preferred partner for Network Engineer

Delivering quality Digital Apprenticeships since 2015

94% success rate with our Digital Apprentices (July 17 – Aug 18)

17 days average to fill new Digital Apprentice vacancies

We receive over 300 digital Apprentice applications each month

Supportive and Experienced Digital Apprenticeship tutors

Off the job training includes classroom and online learning

We have a direct ESFA Government contract to deliver our own funded and Levy Apprenticeships

We don't resell anyone else's Digital Apprenticeships
call us today on: 
0161 714 1410 or 0151 539 9090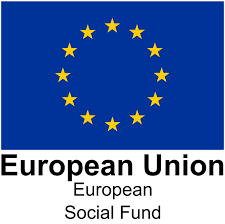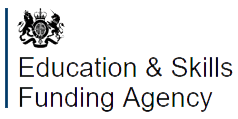 Contact us about bringing the Network Engineer Apprenticeship to your business…
How the Network Engineer Apprenticeship is funded…
| | | | | |
| --- | --- | --- | --- | --- |
| Employer size or payroll | Apprentice age at enrolment  | Employer Contribution costs  | ESFA Funded Training costs  | £1000 Additional Payment from ESFA  |
| Levy employer | 16, 17 or 18 | 100% | 0% | Yes |
| Levy employer | 19+ | 100% | 0% | No |
| <50 employees and <£3m payroll | 16, 17 or 18 | 0% | 100% | Yes |
| <50 employees and <£3m payroll | 19+ | 10% | 90% | No |
| >50 employees and non levy payers | 16, 17 or 18 | 10% | 90% | Yes |
| >50 employees and non levy payers | 19+ | 10% | 90% | No |
*Unsure about the Network Engineer Apprenticeship funding and understanding whether you're a Levy paying company or not? Get in contact with us or read more here.
Who can enrol on the Network Engineer Apprenticeship?

Essentially, anyone can enrol on the Network Engineer Apprenticeship as long as they have a C or above, or equivalent, in their English and Maths GCSE. If you're an employer looking to enrol an existing member of your team onto the Network Engineer Apprenticeship then send us a callback request here and we'll be in contact as soon as possible.
What a Network Engineer Apprentice will do for your business
Having a Network Engineer Apprentice as part of your Digital team will benefit your business in many ways. Here are just a few ways in which a Network Engineer Apprentice can help grow your business: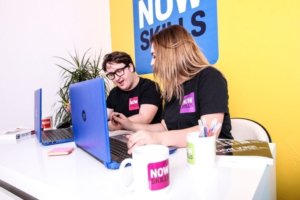 Can design simple networks from a well-defined specification and apply appropriate security product and processes
Can install and configure network components, including switches, routers and also firewalls
Also, can optimise the performance of network systems and services
Can monitor, test and adjust network systems and performance to meet accepted standards using diagnostic tools, analysers and also other equipment
Can apply diagnostic tools and techniques to identify the causes of network performance issues
Also, can apply structured approaches to troubleshooting network issues and also repair faults in hardware, software products and the network
Can undertake system upgrades to network hardware, software and operating systems
Also, can integrate network related software into an existing network environment
Can interpret written requirements and technical specifications for network activities and maintain accurate records of network maintenance activities
Can log and respond to network service calls and also provide technical network support to end users as required
Also, can document the work done in accordance with agreed procedures
Can operate within the parameters of service level agreements, standards and/or agreed response times
Can operate effectively in the business environment and responds to business issues related to network engineering
If you want to grow your team with a Network Engineer Apprentice then please get in touch today
Typical Job Roles for a Network Engineer Apprentice:
Network Technician, Network Engineer, Systems Engineer, Network Administrator
Entry Requirements:
Individual employers will set the selection criteria, but this is likely to include'A' levels, a level 3 apprenticeship or other relevant qualifications and also experience.Technical Competencies: the Network Engineer Apprentice will be able to undertake the following responsibilities in line with organisational procedures and also where appropriate under supervision.