SAFEGUARDING
At NowSkills we are extremely committed to the protection and safeguarding of young people and vulnerable adults within our care. This is why we ensure all of our team members attend courses focusing on safeguarding. Whether you're a potential Apprentice wondering whether going to an Apprenticeship within potentially a business you have never heard of or experienced before, or a parent/carer looking for assurance that their son/daughter will be safe during the course – relax, we've got your back!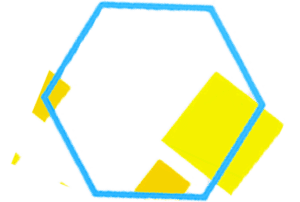 Before even accepting a role, a member of staff will take the time to personally visit the location, and meet the staff. If we do not believe it meets our requirements to standards, we will not accept the position. Furthermore, every role offered to an Apprentice has been considered with caution previously. This is especially important when young people and vulnerable adults are in employment as part of their Apprenticeship or training programme. Our safeguarding policy demonstrates the organisation's values according to a learner's individual rights to freedom from abuse and harm.
If you have an incident to report or a concern about you, or someone else, then you can discuss with your Tutor, who will report any concerns to the NowSkills Safeguarding Team, or you can contact us directly:
The Safeguarding Team can be contacted on the numbers provided on weekdays between 9am – 5pm, alternatively, they can be contacted by email (out of working hours) on:
safeguarding@nowskills.co.uk
Alongside our safeguarding policy, we also take our equality and diversity policy very seriously. At NowSkills, we expect everyone to treat everyone fairly. But, we don't treat everyone as the same. We understand that people have different needs. Therefore, we recognise individuals need, in order to allow equal opportunities.
NowSkills have zero tolerance for discrimination of any kind – sex, race, sexuality, disabilities etc. Disciplinary action will take place for anyone who breaches the policy. Whether done towards a member of staff, a young learner, or even a member of the public, we will not accept this type of behaviour.
For Apprentices who need advice on various issues visit our Advice and Guidance page, or feel free to contact us for a chat.
If you would like any more details of our equality and diversity policy, check out our equality and diversity page.
If you would like to discuss any of our policies with us, please feel free to contact us.
Additionally, click below to download our FULL safeguarding policy 2019/2020.