Software Development Technician Apprenticeship
Your leading Software Development Technician training provider 
Digital Technology has changed businesses forever, and it's imperative that you stay in the loop. NowSkills trains the next generation of IT professionals that are waiting to help you grow your Digital team. Get ahead of the rest in 2019 with your own Software Development Technician Apprentice.  
Why NowSkills is your preferred partner for Software Development Technician

Delivering quality Digital Apprenticeships since 2015

94% success rate with our Digital Apprentices (July 17 – Aug 18)

17 days average to fill new Digital Apprentice vacancies

We receive over 300 digital Apprentice applications each month

Supportive and Experienced Digital Apprenticeship tutors

Off the job training includes classroom and online learning

We have a direct ESFA Government contract to deliver our own funded and Levy Apprenticeships

We don't resell anyone else's Digital Apprenticeships
call us today on: 
0161 714 1410 or 0151 539 9090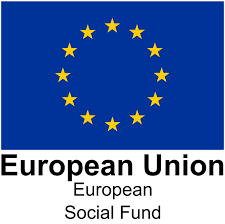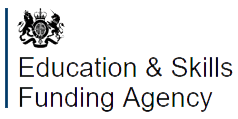 Contact us about bringing the Software Development Technician Apprenticeship to your business…
How the Software Development Technician Apprenticeship is funded…
| | | | | |
| --- | --- | --- | --- | --- |
| Employer size or payroll | Apprentice age at enrolment  | Employer Contribution costs  | ESFA Funded Training costs  | £1000 Additional Payment from ESFA  |
| Levy employer | 16, 17 or 18 | 100% | 0% | Yes |
| Levy employer | 19+ | 100% | 0% | No |
| <50 employees and <£3m payroll | 16, 17 or 18 | 0% | 100% | Yes |
| <50 employees and <£3m payroll | 19+ | 10% | 90% | No |
| >50 employees and non levy payers | 16, 17 or 18 | 10% | 90% | Yes |
| >50 employees and non levy payers | 19+ | 10% | 90% | No |
*Unsure about the Software Development Technician Apprenticeship funding and understanding whether you're a Levy paying company or not? Get in contact with us or read more here.
Who can enrol on the Software Development Technician Apprenticeship?

Essentially, anyone can enrol on the Software Development Technician Apprenticeship as long as they have a C or above, or equivalent, in their English and Maths GCSE. If you're an employer looking to enrol an existing member of your team onto the Software Development Technician then send us a callback request here and we'll be in contact as soon as possible.
What a Software Development Technician Apprentice will do for your business
Having a Software Development Technician Apprentice as part of your Digital team will benefit your business in many ways. Here are just a few of the ways in which a Software Development Technician Apprentice can help grow your business upon completion of their apprenticeship: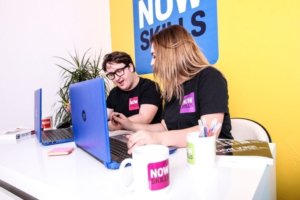 Logic: writes simple code for discrete software components following an appropriate logical approach to agreed standards (whether for web, mobile or desktop applications)
Security: applies appropriate secure development principles to specific software components all stages of development
Development support: applies industry standard approaches for configuration management and version control to manage code during build and also release
Data: makes simple connections between code and also defined data sources as specified
Test: functionally tests that the deliverables for that component have been met or not
Analysis: follows basic analysis models such as use cases and also process maps
Development lifecycle: supports the Software Developers at the build and also test stages of the software development lifecycle
Quality: follows organisational and also industry good coding practices (including those for naming, commenting etc.)
Problem-solving:
– Solves logical problems, seeking assistance when required (including appropriate mathematical application)
– Responds to the business environment and also business issues related to software development
Communication: clearly articulates the role and function of software components to a variety of stakeholders (including end users, supervisors etc.)
Operates appropriately in their own businesses, their customers' and the industry's environments
User Interface: develops user interfaces as appropriate to the organisations' development standards and the type of component being developed
Typical Rob Roles:
 IT Software Development Technician, Junior Developer, Junior Web Developer, Junior Application Developer, Junior Mobile App Developer, Junior Games Developer, Junior IT Software Developer, Junior Application Support Analyst, Junior Programmer, Assistant Programmer and Automated Test Developer.
Professional recognition- Overall, this Apprenticeship is recognised for entry onto the register of IT technicians confirming SFIA level 3 professional competence and also those completing the Apprenticeship are eligible to apply for registration.
If you want to grow your team with a Software Development Apprentice then please get in touch today