Data Technician with Business Insights and Analytics
Searching for a Data Technician apprenticeship that gives you more? We've re-imagined our data analyst and data technician apprenticeship programmes, thinking bigger, and using the apprenticeship opportunity to deliver change. We have added new features, new team members, new tools, optional qualifications, and real-world insight.
Funding band – £12,000
This cost is paid by the employer, for SMEs there is up to 100% funding available. For Levy employers, you can find out more here. Apprentices will not contribute to this.

Data Technician masterclass workshop modules included:
 Duration: 4 Days
Understanding the importance of Safeguarding & Prevent Duty awareness
Developing an awareness of Health, Safety & well-being in the workplace
Team roles & Motivation
Developing communication skills
Business Etiquette
Equality, Diversity & Inclusion
British Values
Mental health & personal resilience
Developing your own professionalism
 Duration: 4 Days
Digital Adoption: adoption models, benefits & challenges
Digital Careers – roles in industry; future-proofing careers; behaviours & standards expected
The World Wide Web – modern web technologies, Web 3.0, social & professional networking, communicating effectively
Internet Technologies – infrastructure; protocols; DNS; emails; cloud computing
Objects, Active Content & Languages – introductions to: C, C++, Java, Javascript, Python, PHP, CSS3, C#, R
Databases – data modelling, SQL
 Emerging AI tools, benefits & risks
Cyber Security, data protection, secure protocols, ethical & legal issues, copyright
Analysing Data with Excel
Duration: 4 Days
Learning how to cleanse and filter data with Power Query
Understanding the importance of data quality
Learning how to correctly format Excel data
– Learning how to create and work with Power Pivot
Conducting statistical analysis using Pivot Charts
Relevant skills in presenting data and reports after advanced analysis
Using Excel shortcuts to become more productive with data
3D data mapping using Excel
R for Excel users
Using XLOOKUP with complex data arrays
Duration: 4 Days
Collaborating with internal and external leaders and influencers to understand the data objective
Business relationships and behaviours to improve stakeholder engagement
Understanding how algorithms can be used to improve data productivity
Introduction to Data Storytelling to identify business trends that influence strategic decisions with an organised approach
Duration: 4 Days
Introduction to relational databases and database design
Agile data modelling processes
Creating and editing tables in SQL
Introduction to Views and Stored Procedures
Understanding the basic methods and simple data modelling to extract relevant data
Duration: 4 Days
Project Management, Project life-cycle phases, goals, scope, budget, timelines; project planning, risks, benefits realisation
Managing tasks & resources efficiently, tracking progress, stakeholder management & effective communication 
Agile Project Management methodology: Scrum, Kanban, digital tools, closing projects
Teams – motivation, groupthink, resolving issues/conflicts
Practical Application – apprentices will plan a small-scale theoretical project, relevant to their apprenticeship course. Working in small groups, they will produce a full project plan, presenting it at the end of the module to other attendees.
Interested in this Data Technician apprenticeship? 
Data Technician with Excel for Business Insights and Analytics
We've developed the Data Technician level 3 apprenticeship standard for Business Insights and Analytics in collaboration with our employer partners who told us they wanted a programme that went beyond the Business Administrator apprenticeship, and could develop apprentices who work with excel with data, and are relied on for accurate reports and data dashboards.
Apprentices enrolling on this NowSkills apprenticeship will be exposed to structured data and database learning sessions, learning techniques, and a fast-track Excel teaching week where apprentices will explore essential features such as XLOOKUP, Pivot Charts, Power Query and much more. At course completion, NowSkills apprentices will be able to confidently manage data and data tools, and potentially progress to a NowSkills level 4 analyst programme.
Flexible, blended learning
Employer-led and flexible, with no two apprenticeship journeys ever the same. We blend the best live online and physical classroom teaching experiences supported with the latest self-paced e-learning. Our monthly 1:1 teaching sessions are flexible, delivered live online or in person, depending on what your organisation needs.
We include additional Social Enrichment Sessions and celebrated speakers join us monthly in our Expert Series. Your apprentices also have the opportunity to achieve industry recognised certifications, beyond the scope of the apprenticeship.
This apprenticeship's core occupational deliverables include, but are not limited to: sourcing data, core skills in collating data, presenting data, broader data analytical skills, blending data, analysing data, collaborating with internal and external customers, and learning industry-relevant skills. Apprentices will be provided with a wide variety of support to develop their behaviour and attitudes to succeed in an evolving workplace environment. They will be working as part of a team and will be responsible for their own work.
If you like logical and methodical thinking, mathematics, and problem-solving, then the data technician apprenticeship could be for you. The range of roles you might expect to be applying for after your Data Technician apprenticeship, using your applied experience are Data Support Analyst, Data Technician, Junior Data Analyst and many others.
Technical skills and knowledge you will gain
– How to access data from a range of sources that are already identified.
– How to compile and format data according to industry best practices.
– Data formats and their importance for analysis.
– Practical skills in communication methods, formats and techniques.
– How to combine a wide range of data from different sources.
– Algorithms and how they function with a step-by-step solution to a problem, or rules to follow to solve the problem, as well as the possibility of applying automation.
– How to filter details, focusing on information relevant to the data project.
– Basic statistical methods and simple data modelling to extract relevant data and normalise unstructured data to make data-driven decisions
– Different methods of validating data and understanding the importance of taking corrective action.
– Understanding the range of common data quality issues that can arise e.g., misclassification, duplicate entries, spelling error and obsolete data.
– Legal and regulatory requirements and how to ethically use data.
– The role of data in the context of the digital world.
Entry requirements

Apprentices must have:
 – The right to work in the UK

 – Lived in the UK continuously for the past 3 years

 – GCSE English and maths at grade 4 or above (or equivalent)
What qualifications will I gain?
Level 3 Data Technician Apprenticeship, awarded by the Institute for Apprenticeships and Technical Education
Optional certifications
(The following optional certification exam may be taken following completion of all training sessions.)
Optional examination for MO-200: Microsoft Excel
 – Additional fee applies, an exam cannot be funded by an apprenticeship fee
Our accreditation partners: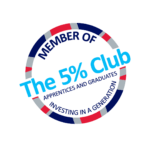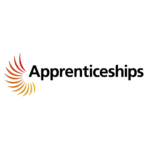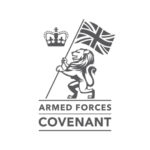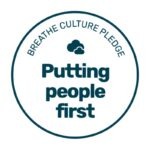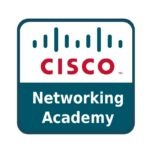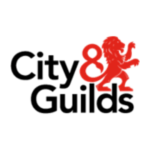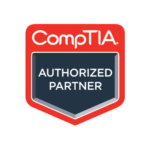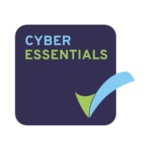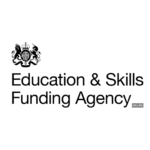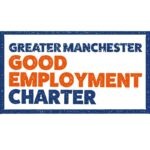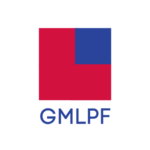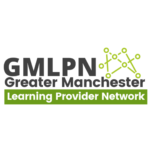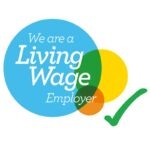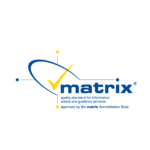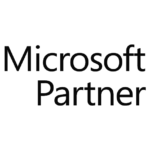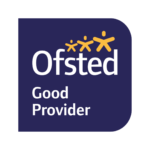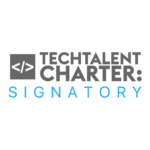 Potential future roles as a Data Technician apprentice:
Tutor 1:1s



These take place monthly, either at the workplace or live online with the tutor. The will involve
Coaching sessions, in areas of training, need agreed upon with the tutor
Professional Development Reviews (PDRs), which employers must partake in. These allow for a meaningful discussion between all 3x parties about the apprentice's achievements, areas for improvement, and progress made to date
Updating of the Professional Development Plan (POP)
Provision of ongoing careers education, information, advice & guidance
(CEIAG)
Feedback on an apprentice's work
English, maths, and wider digital skills development
Support in understanding and applying the ethical principles of: safeguarding; fundamental British values; health, safety, & wellbeing; and equality, diversity, and inclusion
In addition to tutor 1:1s, all apprentices and employers must also partake in a monthly Professional Development Review (PDR)
A meaningful discussion about the apprentice's achievements
Identifying areas for improvement for the technician apprentice, and agreeing to a consequent target plan
Looking at progress made to date
Ongoing professional development

Apprentices will be guided by a NowSkills tutor and their workplace mentor throughout the duration of the Data Technician apprenticeship training. For a level 3 apprentice, this must be 6 hours of their working week and if they aren't attending training in the centre, it may likely consist of:
– Mentoring sessions with the nominated employer mentor, having a professional discussion

– Training in the workplace, relevant to the standard

– Producing/collating evidence for the apprentice's summative portfolio

– Work shadowing

– Industry visits

– Attendance at competitions

– Online learning

– Studying or researching
Gateway to EPA
This is the period in which the apprentice crosses the threshold phase, from learning and formative assessment period to the end-point assessment phase. This decision will be made by the employer, training provider, and apprentice based on the apprentice's progress. To move onto the end-point assessment phase, it is essential to have passed all the knowledge modules and/or vendor or qualifications or professional qualifications and to provide a portfolio of work.