IS Business Analyst Apprenticeship
Your leading IS Business Analyst Apprenticeship training provider
Digital Technology has changed businesses forever, and it's imperative that you stay in the loop. NowSkills trains the next generation of IT professionals that are waiting to help you grow your Digital team. Get ahead of the rest in 2019 with your own IS Business Analyst Apprentice.
Why NowSkills is your preferred partner for Business Analysis

Delivering quality Digital Apprenticeships since 2015

94% success rate with our Digital Apprentices (July 17 – Aug 18)

17 days average to fill new Digital Apprentice vacancies

We receive over 300 digital Apprentice applications each month

Supportive and Experienced Digital Apprenticeship tutors

Off the job training includes classroom and online learning

We have a direct ESFA Government contract to deliver our own funded and Levy Apprenticeships

We don't resell anyone else's Digital Apprenticeships
call us today on:
0161 714 1410 or 0151 539 9090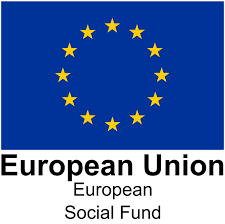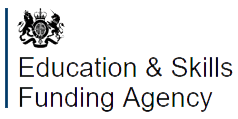 Contact us about bringing the Business Analyst Apprenticeship to your business…
How the Business Analyst Apprenticeship is funded…
| | | | | |
| --- | --- | --- | --- | --- |
| Employer size or payroll | Apprentice age at enrolment | Employer Contribution costs | ESFA Funded Training costs | £1000 Additional Payment from ESFA |
| Levy employer | 16, 17 or 18 | 100% | 0% | Yes |
| Levy employer | 19+ | 100% | 0% | No |
| <50 employees and <£3m payroll | 16, 17 or 18 | 0% | 100% | Yes |
| <50 employees and <£3m payroll | 19+ | 10% | 90% | No |
| >50 employees and non levy payers | 16, 17 or 18 | 10% | 90% | Yes |
| >50 employees and non levy payers | 19+ | 10% | 90% | No |
*Unsure about the Business Analyst Apprenticeship funding and understanding whether you're a Levy paying company or not? Get in contact with us or read more here.
Who can enrol on the Business Analyst Apprenticeship?

Essentially, anyone can enrol on the IS Business Analyst Apprenticeship as long as they have a C or above, or equivalent, in their English and Maths GCSE. If you're an employer looking to enrol an existing member of your team onto the Business Analyst Apprenticeship then send us a callback request here and we'll be in contact as soon as possible.
What a Business Analyst Apprentice will do for your business
Having a IS Business Analyst Apprentice as part of your Digital team will benefit your business in many ways. Here are just a few ways in which a Business Analyst Apprentice can help grow your business:
Increased ROI – Your ROI measures the efficiency of an investment or solution, adn ultimately determines the value of a business. This is calculated by dividing the benefit of an investment by the cost of the investment. An IS Business Analyst's goal is to increase your ROI, by deciding how to increase the benefit achieved as well as decreasing the cost of implementation. They will find more cost-efficient solutions which will lower costs. They increase the benefits by determining and prioritising new business needs and making appropriate and necessary changes.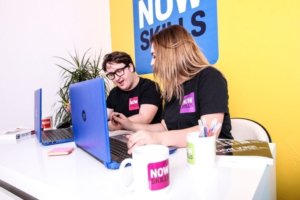 Successful Projects – An IS Business Analyst is a vital component of a project. Having a strong Business Analyst working on your project can essentially save it from failure. Whilst the Project Manager will oversee a project and keep it on track, having a Business Analyst working alongside will ensure that the Project Manager leads the project in the right
direction. The Business Analyst will decide which projects will best achieve a specific business objective.
Lower Costs – One of the key components of an IS Business Analyst's job is to reduce company costs and project rework. They also identify and implement more cost-effective solutions.
Collaboration with Stakeholders –A Business Analyst will reduce the amount of time wasted through reworking on your projects by effectively collaborating with stakeholders. They will determine the most appropriate and effective business requirements at the beginning of the project so that the steps can be implemented properly throughout the project.
Ultimately, having a Business Analyst Apprentice within your business is vital to any organisation if you want to ensure that your business meets its goals in a cost-effective manner. Read more about the IS Business Analyst Apprenticeship on the Institute for Apprenticeships.
Professional recognition- Furthermore, the IS Business Analyst Apprenticeship is recognised for an entry onto the BCS Register of IT Technicians confirming SFIA (Skills Framework for the Information Age) level 3 professional competence and those completing the apprenticeship are eligible to apply for registration.
If you want to grow your team with an IS Business Analyst Apprentice then please get in touch today
Typical Job Roles for a Business Analysis Apprentice:
IS Business Analyst, IT Business Analyst, Business Systems Analyst,Requirements Analyst/Engineer, Business Process Analyst.
Entry Requirements:
Individual employers will set the selection criteria, but this is likely to include'A' levels, a level 3 apprenticeship or other relevant qualifications and also experience.Technical Competencies: the IS Business Analyst will be able to undertake the following responsibilities in line with organisational procedures and also where appropriate under supervision.